I want to introduce you 4 free tools for project management that I consider essential and that are currently leading the market.
As an enterpreneur with multiple things to do I've spent many hours looking for tools that would allow me organise tasks, track my time and above all, that are easy to use. Nowadays you can find plenty of digital tools that can help you with project management, but I want to show you the 4 essential tools that I use to run my business and that are FREE!
Miro
Have you heard of collaborative whiteboards? Miro is an online visual collaboration platform for Teamwork. With this platform, you can create mind maps, structure projects and even, user experiences. So if you're a UX designer, this is the tool for you! You can find plenty of templates that can be customised to your liking and are easy to use.
Miro provides an engaging and intuitive collaboration experience with multiple options for real-time or simultaneous teamwork on an online whiteboard.
As other tools, Miro has also a paid version for computers, businesses and companies and it gives many more options.
Click Up
Click up is a cloud-based collaboration and project management tool, a great alternative to Asana, due to its usability. With this free tool, you can make lists of tasks, automate your entire workflow, create mind maps, budgets, invite other teams, etc. But not only that, you can also integrate other tools, such as Miro, Google Calendar, Dropbox or Slack.
Click up is 100% customisable, not only it has plenty of templates, but you can also choose the way you view the tasks, such as list view, calendar view, board view, and more.
It is a very complete software for all entrepreneurs who want to keep their business organised.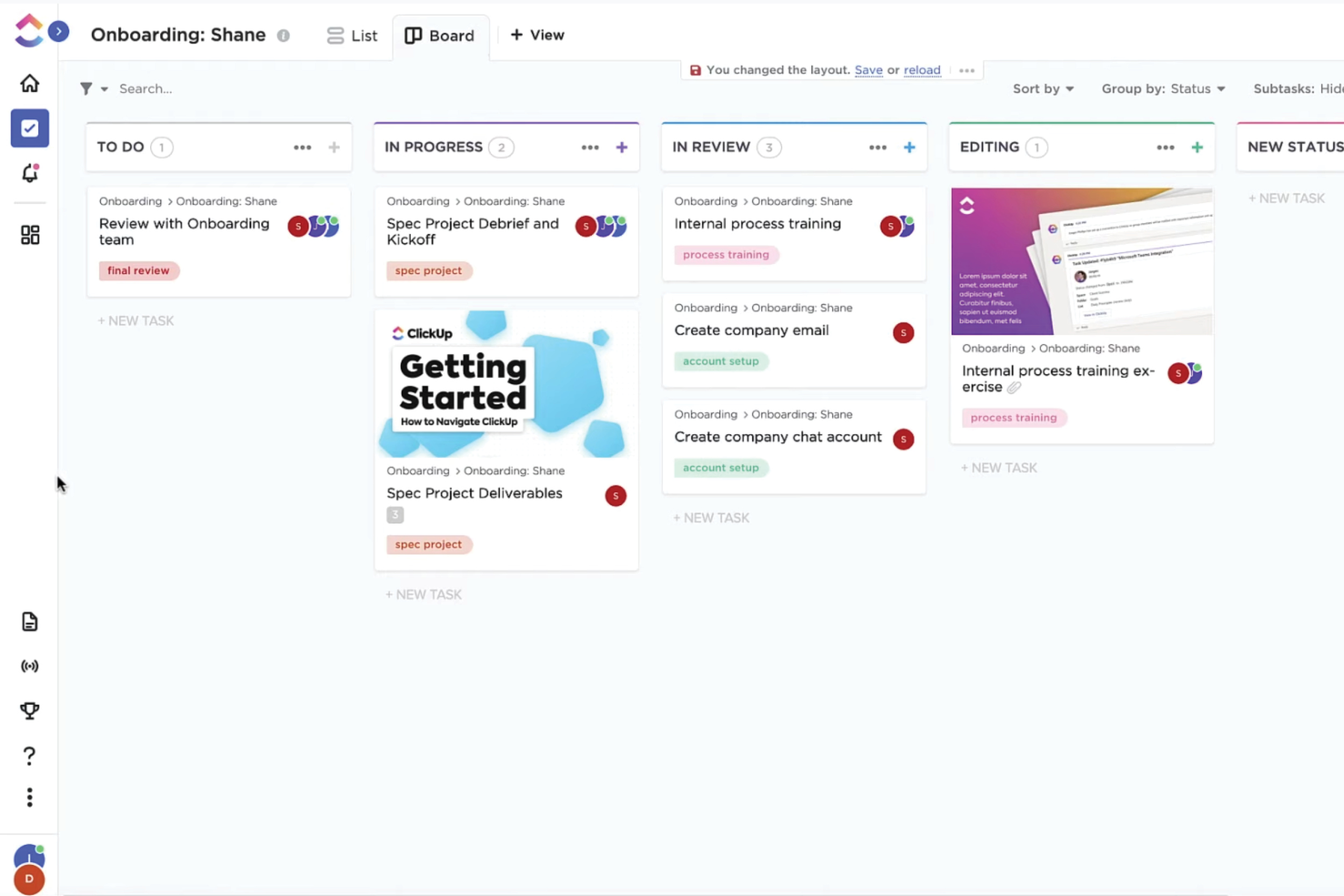 Clockify
As a freelancer, tracking my time is essential. I've tried different tracking tools, but I think Clockify is the best.
Clockify is a completely free tool that tracks the time you spend on certain projects, clients, etc. It allows you to create tags within each project. The ability to see graphs of your time management helps you to have a more visual approach. Last but not least, it allows you to export customise reports that you can send to your clients.
It is truly one of my favourite apps.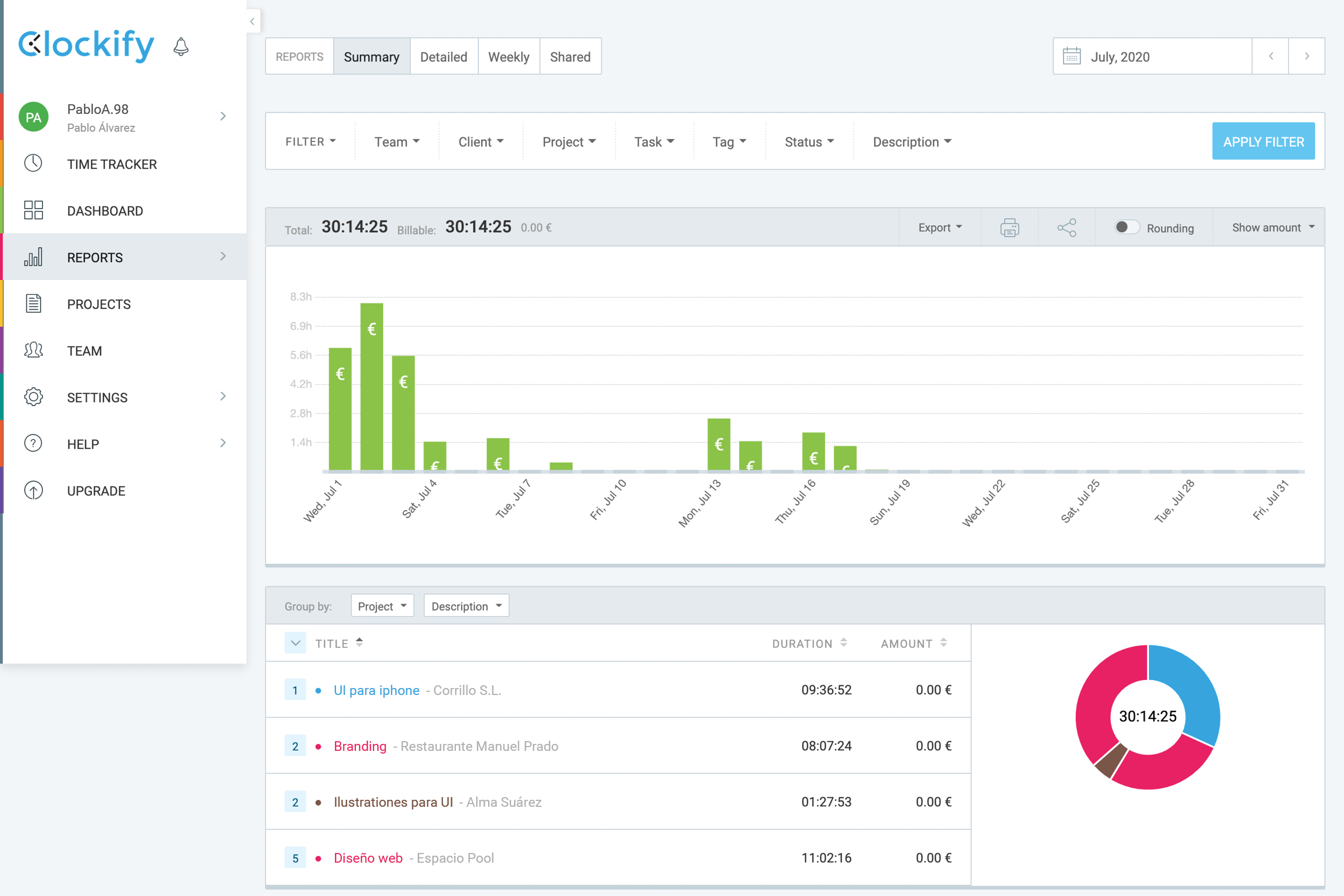 Notion
Notion is a very visual collaboration platform that integrates kanban boards, tasks, wikis, and databases. You can use it just yourself or invite your team.
It is a platform similar to Dropbox Papers, but it includes much more. It is an all-in-one workspace for note-taking, data and project management. In my case, I use it for briefings and mood-boards and I share it with my collaborators.
I find it to be a great tool for creative people who need a complete visual space for their projects.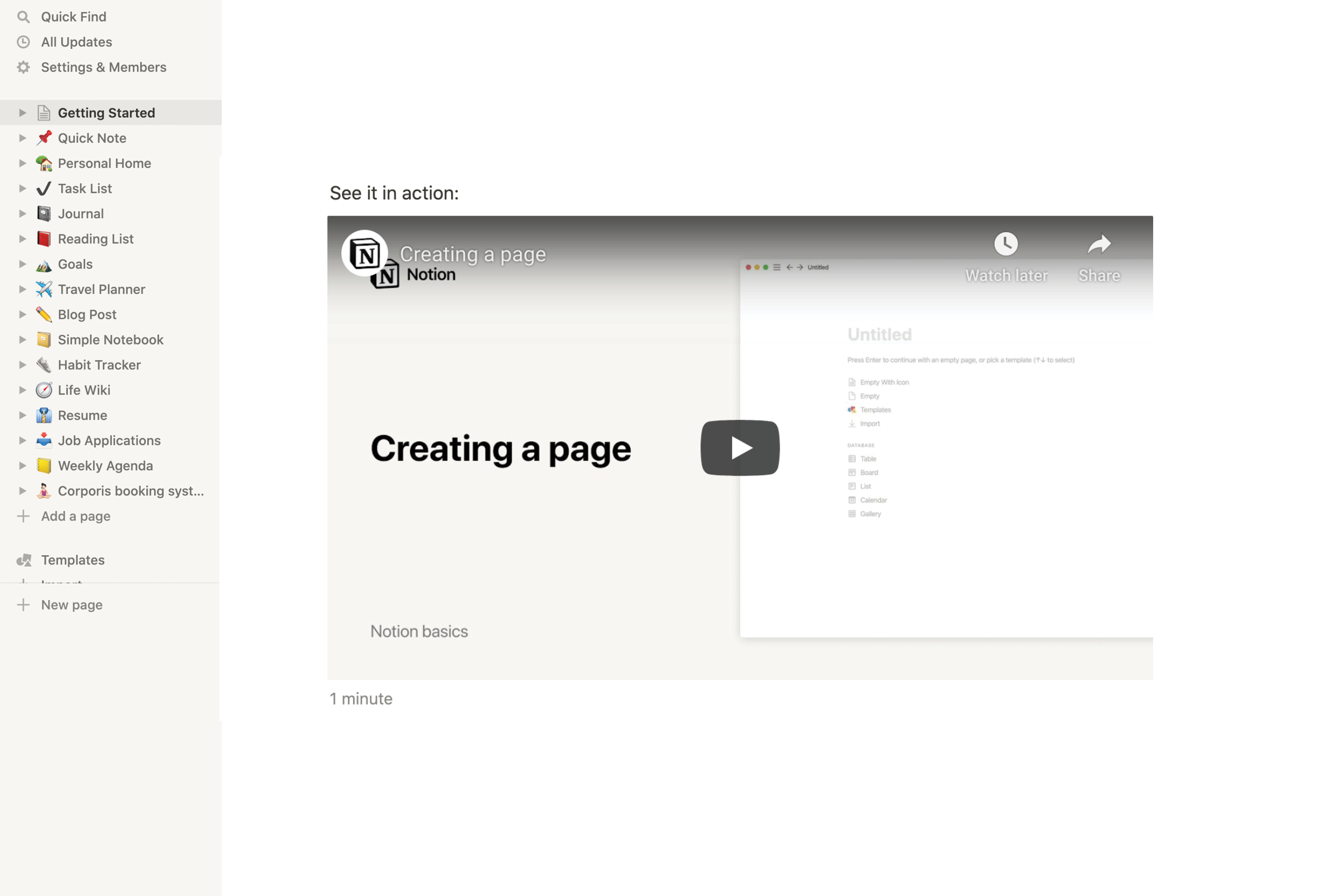 As you have seen, all these free tools for freelancers and entrepreneurs are able to save your time and believe me when I say, that are really easy to use.
My advice is to try them and see which one suits you and your business more. It may be that you prefer to use more than one simultaneously for different tasks or you feel more comfortable using only one for all your projects, the choice is yours.
That's it! Those are my hands down, my favourite tools.
I hope they will help you too and if you have any questions or you want to share the tools you use, feel free to leave a comment!
Paula
PS: If you want to know more about branding, design & more free resources subscribe to my newsletter and keep an eye to my next posts!